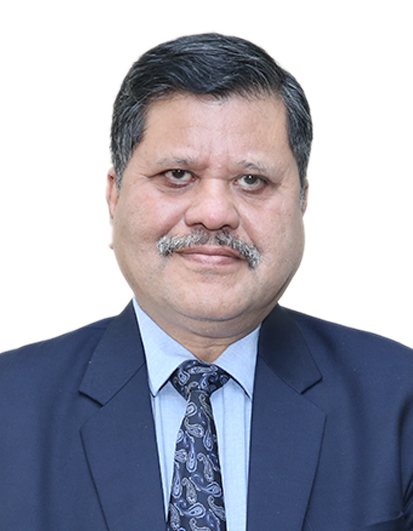 Shri Jishnu Barua is a former IAS Officer, who had joined the Indian Administrative Service (IAS) in 1988 and allocated the Assam-Meghalaya cadre, his home cadre. In his service career in the State Government of Assam, Shri Barua had served in several capacities in the field such as Deputy Commissioner of districts (1994-1997), Managing Director, Assam Industrial Development Corporation (AIDC) in 1997-2001, Commissioner & Secretary, Personnel, Home & Political Departments (2007-2012), etc. He had also been on Central Deputation earlier from 2001-2006 and had during that period, served as Private Secretary to Union Minister of State for Commerce, Statistics and Programme Implementation etc., and later as Director (Police) in the Ministry of Home Affairs, Government of India.

He was on Central Deputation again from 2014 to 2017 and posted as Joint Secretary, Department of Personnel & Training (DOPT) in the Ministry of Personnel, Public Grievances & Pensions, Government of India looking after Vigilance, Training and Service matters.
Upon returning to Assam, Shri Barua was posted as Principal Secretary to Government of Assam, Power Department during which also served as Chairman of Distribution, Generation and Transmission Companies under the State Government. Thereafter, he took over as Additional Chief Secretary, Home & Revenue Department. Shri Barua was elevated to the post of Chief Secretary to the Government of Assam on 31st October, 2020. He also held additional charge as Chairman, Assam Power Distribution Company Ltd (APDCL). Shri Jishnu Barua superannuated from service as Chief Secretary on 31st August 2022 and was thereafter re-employed as Chairman, Assam Power Distribution Company. He joined as Chairperson CERC on 2nd March 2023.
Shri Barua had served in the Power Sector in Assam over two stints i.e. 2017-2018 and June 2021 till February 2023. He was Principal Secretary, Power and Chairman, APDCL in 2017-2018 when APDCL made history by recording collection efficiency in excess of 100% for the first time. In that year, against revenue demand of Rs.4759.45 Crore, Rs.4883.90 Crore was realized with collection efficiency of 102.61%. With better collection efficiency, AT&C losses for that year came down to 15.71% against UDAY target of 17.75% for the FY 2017-18.
During his second stint as Chairman, APDCL in FY 2021-22, the collection efficiency exceeded 100% for the second time in the Company's history. In the FY 2021-22, Rs.6294.81 Crore was collected against demand of Rs.6083.55 Crore during the year with collection efficiency of 103.47% and AT&C losses been 16.95%. The improvement in revenue collection was possible due to special focus on revenue collection, proper indexing of consumers to appropriate distribution transformers, use of artificial intelligence for meter reading, aggressive monitoring through a dedicated WhatsApp group for revenue collection, continuous micro and detailed analysis of collection and billing data, installation of smart meters in urban areas, deploying revenue collection agents (also known as Easy Pay Agent) in remote areas etc.
A post-graduate in History from St. Stephen's College, University of Delhi, Shri Barua had also attended the 46th Course on Strategic and Defence Studies at the National Defence College (NDC) in 2006. He was awarded an M Phil Degree by University of Madras for his thesis at NDC.
***